NIGHT CLUB CATAMARAN TOUR
BOOK NOW, PAY ON EXCURSION!
CONTACT US
+90 544 391 49 42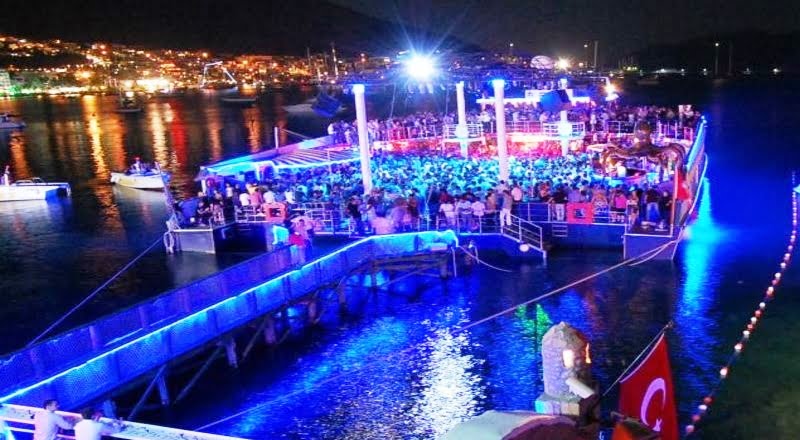 We invite you to join to the real fun aboard the one and only floating nightclub in Europe!!! On your Bodrum holiday you simply must visit one of the city's main symbols – the night club "Catamaran"!
The world famous night club "Catamaran" guarantees you an unforgettable experience of dancing right on the water! The dance floor of our huge floating nightclub is made of transparent glass. So you will see waves of the Aegean Sea right under your feet,while dancing to the tracks of the best European DJs. Immerse yourself in glamor and feel like a star as the "Catamaran" cruises the nighttime expanses of the Aegean around Bodrum!
Scroll down for more organisation details on "Catamaran" night club tour and feel free to book it online here or by contacting us on WhatsApp, Viber, Instagram, Facebook. Keep in mind that booking is safe, there is no prepayment needed, you can book now and pay on the day of excursion!
DAYS: everyday on the high season in June-September
DETAILS OF TOUR TO NIGHTCLUB CATAMARAN IN BODRUM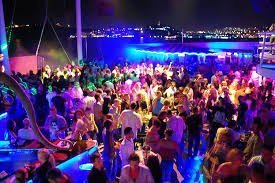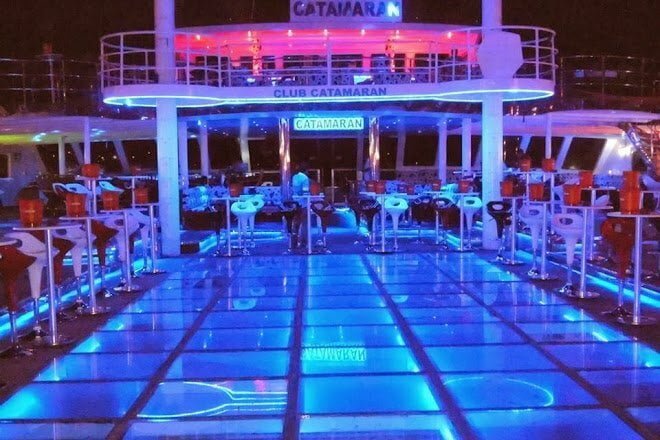 transfer from hotel and back
one local drink (including alcohol)
some money for drinks
photocamera
good mood 😉
during the night there is a free delivery for guests from the floating club to the land, in case if you will want to leave the club earlier than it returns
at the entrace of night club there is a face conrol that does not allow to get inside to guests in beach clothes and shoes
it is forbidden to bring drinks to the nightclub "Catamaran"
BOOK NOW, PAY ON EXCURSION!
CONTACT US
+90 544 391 49 42